Garage gate repair is not an easy task. Most of the people try to repair the garage gate by themselves. As a result, they get injured. They fail in most situations, and in others, they make things even worse. People try to fix the garage gate by themselves to save the garage gate repair cost. Then they have to spend even more on their injuries and garage door repair.
Professionals can handle garage doors effectively. They have many years' experience, well instrumentation, and have taken proper training sessions. They are well familiar with their work and handle it effectively. People think that they can handle gates effectively. But electric and Automatic Gate Repair is not an easy task. They are not easy to handle.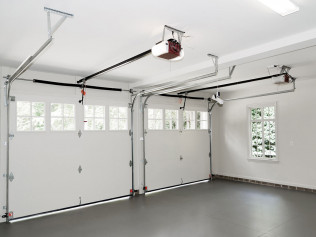 People have some common misconceptions based on which they try to fix their gate issues.
These misconceptions are like:
Garage Gate Repair is not complicated:
Garage doors are so tricky to handle. There are different parts of the garage door. Not all people have proper knowledge of door parts. Some of these parts can be repaired or replaced quickly. But there may be difficulty in repairing other parts for an inexperienced person. He has to spend a full day just understanding where the problem is.
Circuit Breakers Provide Protection:
A person may think that the circuit breaker will prevent him from having an electric shock. But actually, electric gates can cause severe injuries and even deaths. You have to take proper safety measures before starting the automatic gate repair. A person can get heavy electric shocks, and circuit breakers will not be able to save him at all.
The Noise is so easy to fix:
Noise can be because of the dirt accommodated on gate parts. You can clean and lubricate them for removing the noise. But some dust remains on the parts. The garage door problems can arise at most inconvenient times too. So don't ignore even noise and have a professional checkup to fix the door problems.
Garage Gate Repair Warranties are Worthless:
The companies provide warranties for their repair. Their repair is durable mostly; you will not face garage gate problems for a long time after repair. If anyhow, your gate is showing the same problem again within the warranty date. You can contact the company to fix the problem, and they set the issues without any cost.
They want to sell their products by replacing them:
Basically, companies ensure the proper working of garage gates for many years to come. They try to use the most effective methods to fix all the problems. If they notice a problem with any of your door parts, they replace it. They do replacements to save you from spending again and again on Garage Gate Repair.
Garage Door Repair Companies are too expensive and will Scam me:
Nothing is as costly as your life and losing a finger or eye. Garage repair companies provide effective solutions. Most of the companies offer affordable gate repair services. The services offered by repair companies are durable and reliable. By spending once on garage gate repair will save you from spending again and again.
These are the misconceptions on the basis of which people try repair by themselves. As a result, they have to face even severe problems. Companies provide a better and durable garage gate repair service. You will find no company better than OZ electric gate repair. OZ Garage Doors and Gates provide an Automatic Gate Repair in Los Angeles, California. Contact us today for cost-effective and durable garage gate repair services.