Gate Services Los Angeles -Custom Gates
Do you have a design in mind or you just can't find a gate that suits your home? We offer custom gates and have the resources to help you decide which is best for you. From beginning to end, we help you design, prepare and maintain your residential or commercial custom gate.
Design: Come to us with a need, and we'll design a solution; creating just the right gate for your location is our specialty.
Installation: Our trained and certified installers work with you from beginning to end to make sure everything runs smoothly.
Service: Having issues?  We respond to urgent repair needs as well as general maintenance.  Preventative services are important for the security of your property.
Upgrades: Already have a gate but looking for an upgrade?  We will inspect and suggest ideas to keep your property safe and stylish.
Routine Gate Repair And Maintenance
No matter what kind of gate system you have, regular maintenance can save you a lot of money. Just as crucial as a regular oil change in your car.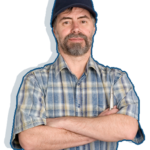 There are a variety of these basic designs. Some gates have a double rail on top or have different styles of pickets.