Electric Gates Repair – Sliding Gates
A sliding gate offers an elegant and welcoming entryway to your residence or commercial property. There are different types of sliding gates, one being the cantilever style.  This style is useful when ground tracks are not possible. Cantilever gates do not have any wheels on the ground, rather they glide across the driveway without touching the ground and avoiding debris on the driveway.The gate rides on rollers that get attached to the posts and runs through a channel that is welded to the gate. To install a sliding gate, it is similar to a singing gate. It's a nice idea to avoid friction on the ground or obstructions in the driveway. One of the common drawbacks of a sliding gate, is that some customers think it can look too industrial for a residential property. With that being said, there are also many aesthetically pleasing designs that can add character to your home. Similar to swinging gates, you can choose from a variety of shapes, arches, and features for a sliding gate. Also similar to swinging gates, is the option for a single sliding gate or a double sliding gate that opens to the left and right of the driveway. Unlike swinging gates which require 12 to 14'' of room for a gate to swing into your property, a sliding gate runs on the back side of a fence line to the left and right, which is great for properties that have width but not depth. With a variety of brands and styles to choose from, don't forget to ask about customized options as well! Our technicians are prepared with detailed options for you to find the best gate for your home.
Routine Gate Repair And Maintenance
No matter what kind of gate system you have, regular maintenance can save you a lot of money. Just as crucial as a regular oil change in your car.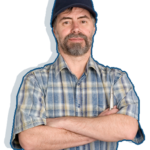 There are a variety of these basic designs. Some gates have a double rail on top or have different styles of pickets.